Michael Safi and Paul Farrell, The Guardian
Exclusive: Charities regulator warns Australian Federation of Islamic Councils it has launched inquiry into whether senior figures spent funds inappropriately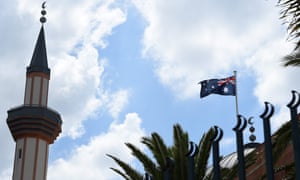 The federal charities watchdog has launched a sweeping investigation into the Australian Federation of Islamic Councils (Afic) that will examine whether senior figures may have inappropriately used the organisation's funds for overseas trips and lawyers' fees.
Afic was notified in January that the Australian Charities and Not-for-profit Commission (ACNC) was launching an inquiry. The investigation touches on a range of governance and accountabilities issues that the ACNC have developed concerns about.
The notice, which has been obtained and published in full by Guardian Australia, alleges that: "The ACNC has concerns that responsible persons of Afic have inappropriately used Afic funds for their own private benefits, including lawyers' fees and overseas trips".
It also expresses concerns Afic "may not have accurate written records of its operations and finances", and had not taken reasonable steps to ensure senior members were "acting in Afic's best interests"; "not misusing their position"; not managing its financial affairs irresponsibly; and not managing or accounting for conflicts of interests.
The charities commission has demanded information from the council about how key operational and financial decisions are made, what systems are in place for financial record keeping, and who is authorised to withdraw funds from the schools the council oversees.
Afic is involved in the running of six Islamic schools across Australia, including the Malek Fahd Islamic school in Sydney, which the federal government announced this week would be stripped of $19m in federal funding for "non-compliance" with the Australian Education Act.

The group, considered one of the peak bodies representing Muslims in Australia, also runs a Halal certification service and schools in Queensland, Western Australia, South Australia and the Australian Capital Territory.
The charities commission has sought information from the council about key decisions relating to its six schools, including decisions of financial support and meeting minutes from general meetings.
Some of those schools are already under scrutiny from state and federal education authorities. The Islamic College of South Australia, another Afic school, has been under scrutiny over allegations surrounding its record keeping.
Afic has been given until 19 February to provide the ACNC with a raft of internal records dating back to December 2012, including minutes of all meetings, all expense vouchers or invoices for official duties, details of any travel, and all policies and procedures in relation to managing the organisation's finances.
If it fails to comply or is found to have breached federal charity regulations AFIC could lose its not-for-profit status.

AFIC is considered a medium-size charity by the ACNC, with annual revenue of between $250,000 and $999,999.
An ACNC spokeswoman told Guardian Australia it was unable to confirm on comment on any compliance activity due to secrecy laws.
The spokeswoman said: "The ACNC takes all concerns about registered charities seriously. Where there is evidence of serious mismanagement or misappropriation, a persistent or deliberate breach of the ACNC Act, or where vulnerable people or significant charitable assets are at risk, the ACNC will act firmly and quickly."
"Where appropriate the ACNC will revoke a charity's status, which removes access to the Commonwealth charity tax concessions administered by the Australian Taxation Office."
Afic and its president, Hafez Kassem, have been contacted for comment.