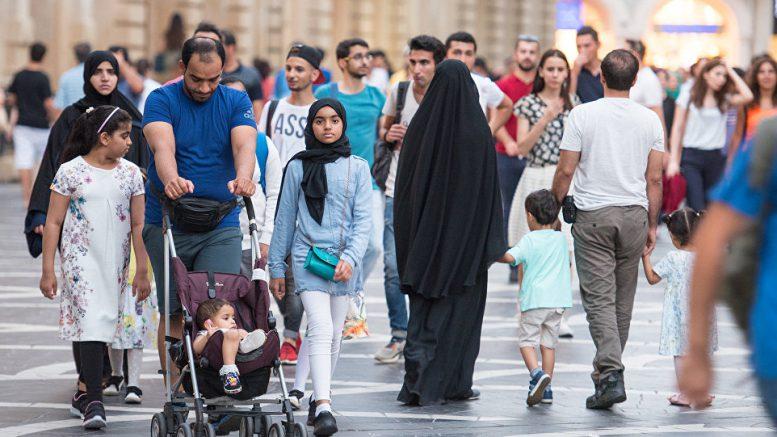 By Aygul Salmanova – azernews.az
Tourism tends to become one of the main sectors of the Azerbaijani economy, and that can be seen from the huge flow of tourists visiting the country this year.
Today tourism is developing with high speed in Azerbaijan, with a contribution of 4.5 percent to the national GDP. The country witnesses more than 2 million annual foreign tourist arrivals and thousands of domestic tourism visits.
Speaking of tourists it is impossible to avoid the growing number of tourists coming from Muslim countries. And due to the influx of Muslim guests, the country now is considering to develop halal tourism, a sub-category of tourism that is aligned with the laws and traditions of Islam.
An increase in the number of hotels complying with halal standards in Azerbaijan is possible due to the increase in the number of newly built hotels, said Muzaffer Agakarimov, advisor to the Chairman of the Azerbaijan Tourism Association (AzTA).
Saying that halal standards have been applied in a number of hotels in Azerbaijan, Agakarimov noted that there should be a separate pool, prayer room for women and men. In the hotels operating in halal standards, there should be no alcoholic beverages, and food should be prepared in halal standards.
"In the future, when some new hotels are built, some entrepreneurs can build their own placement facilities on halal standards, and entrepreneurs need additional investment to build these types of hotels, so it's not that easy to implement these standards," he said.
Agakarimov told that the application of halal standards in hotels is related to the influx of tourists coming to our country from Islamic countries.
However, Agakarimov believes that implementation of halal standards is not mandatory.
"If any hotel wants to build its activity on the basis of these standards, the Ministry of Culture and Tourism and the Tourism Association can help hotels in this area," he said.
The purpose of applying the "Tourism Excursion Services, Halal Management System, Hotels" standard, adopted in Azerbaijan this year, is to increase the number of tourists from Muslim countries to Azerbaijan.
The number of Muslim tourists for today is 108 million and this figure will reach 150 million in 2020, the statistics reveals.
It should be particularly mentioned that Azerbaijan has lately became the most favorite place for travel of many Arab tourists. The majority of them are from Saudi Arabia, Qatar, Kuwait, Bahrain, Oman and Iraq. Short distance between Azerbaijan and their countries is one of the reasons of such a great tourist growth.
In the 2016 survey of GMTI covering 130 tourist destinations, Azerbaijan, has ranked 20th among the Organization of Islamic Cooperation (OIC).
The country's incomparable historical and cultural heritage, as well as expertise in halal hospitality, allowed Azerbaijan to enter the list of the top Muslim holidays destinations. In Azerbaijan, where modernity and intellect meet Islam and modern cultures, Muslim visitors can have an unforgettable experience.
Meanwhile, this year the GMTI put Azerbaijan 24th on development of halal tourism