Category: Asia
"The mosque has its own certificate but they want recognition from Jakim as they believe the credibility of Jakim which is very assuring," the Deputy Prime Minister said.
As part of the Committee's agenda, both countries agreed to enhance economic, trade and technical cooperation based on a number of policies and programmes.
The conference will include HALAL as one of the main discussions as the pharma industry is slowly moving towards providing the wide public with HALAL certified pharmaceuticals.
The Halal logo is not enough. Products could quickly lose their Halal status when cross-contamination occurs anywhere in the supply chain.
Malaysia has consistently been one of the Philippines' strong trade partners, being the country's 10th largest trading partner with a total bilateral trade at $6B.
"Primarily, we want to help our SMEs to tap the export market and present potential investment areas in the Philippines for Malaysian investors," Datukan said.
Following the ratification of Bangsamoro Organic Law and the setting up of Bangsamoro Transition Authority (BTA), Rizwan Irwan said it opened up an avenue for the Malaysian government.
AzkaHalal is set to take Halal Certification to the next level with introduction of ethical standards to certify any product or service as AzkaHalal. 
Unblock meetup in Kuala Lumpur, invited some of people to share their views on how the blockchain technology can transform the Halal food industry in Malaysia.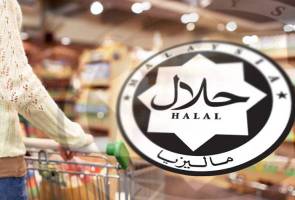 Multinational companies (MNCs) have long realized the huge potential of Halal sector and the entire parallel economy that can be built through Halal businesses.
Touted as the world's largest halal trade show, Mihas 2019 will be held from April 3 to 6 at Malaysia International Trade and Exhibition Centre (Mitec) in Kuala Lumpur.
Malaysia could provide an alternative to the Chinese importers affected by the 25 per cent tariffs imposed by the US.
With this media partnership, both organizations will leverage from the marketing opportunities each party has to offer to allow for further market reach.
SimplySiti Sdn Bhd aims a 50% year-on-year (YoY) sales growth as it looks to expand its presence in the region, beginning with Indonesia by the second half of the year (2H19).