Category: The Americas
Due to the unique way the Impact Shares ETFs are structured, every dollar invested in SDGA translates into money for economic development projects worldwide.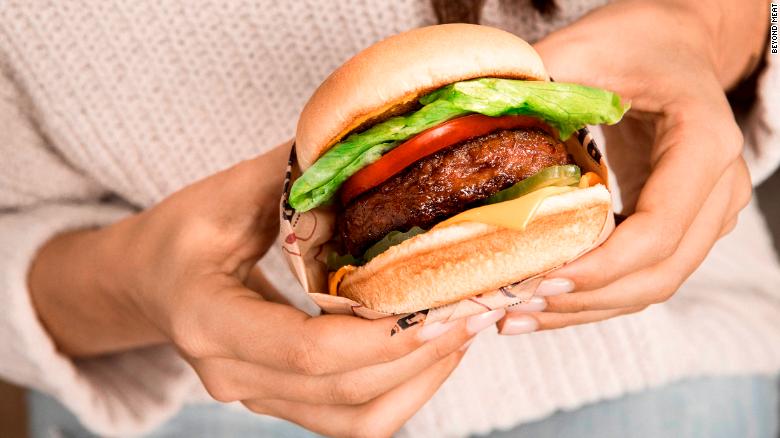 Today, customers can buy Beyond Meat protein in stores, or eat items made with Beyond Meat proteins at some fast food chains, such as Carl's Jr.
The international community is not acting fast enough to mobilize finance for the Sustainable Development Goals, experts gathered at the Financing for Development Forum told Devex.
Changes of this nature to farming practices could help U.S. agriculture draw down 250 million tons of carbon dioxide annually.
The retailer has promised to cut one gigaton of carbon emissions from its supply chain by 2030, as part of the company's wider science-based emissions targets.
He said Argentina is delighted with the latest development especially under the leadership of Tun Dr Mahathir Mohamad, which saw more initiatives developed after he came to power last year.
Canada's Maple Leaf Foods took another step toward its goal of becoming the world's biggest protein supplier this week.
Professor Jonathan A.J. Wilson's new book on Halal Branding is an enlightening and entertaining read to help understand the new Halal consumers and products they are looking for.
With a wide variety of garments sourced from over 500 fashion labels, this season's offering has options for every taste and every forecasted  temperament.
The "economic influence" of the middle class has also dropped sharply over time, said the OECD report, which was published on April 10.
The food industry is one of the innumerable industries that have embraced blockchain technology and Abertsons has joined the blockchain revolution.
Beautyworld Middle East, a beauty trade show running from April 15 to 17 in Dubai where Brazilian companies will be exhibiting.
The economic, social and environmental dimensions of sustainable development call for "a fully integrated approach" that engages everyone.
There is a significant danger in misinterpreting the 17 Sustainable Development Goals as separate disciplines that need to be dealt with one by one and in isolation.
More precisely, Pestalotiopsis microspora consumes polyurethane, the key ingredient in plastic products, and converts it to organic matter.