Category: Research
The Halal logo is not enough. Products could quickly lose their Halal status when cross-contamination occurs anywhere in the supply chain.
More precisely, Pestalotiopsis microspora consumes polyurethane, the key ingredient in plastic products, and converts it to organic matter.
Malaysia has consistently been one of the Philippines' strong trade partners, being the country's 10th largest trading partner with a total bilateral trade at $6B.
This was lauded by representatives of the Islamic chambers participating in the Cairo meeting. They suggested that the event should be held in early 2020.
Following the ratification of Bangsamoro Organic Law and the setting up of Bangsamoro Transition Authority (BTA), Rizwan Irwan said it opened up an avenue for the Malaysian government.
AzkaHalal is set to take Halal Certification to the next level with introduction of ethical standards to certify any product or service as AzkaHalal. 
When the lab-grown meat hits the market, it could become another source of cross-contamination. How the lab-grown meat is defined by its regulatory agency is going to make a difference.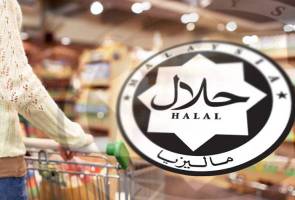 Multinational companies (MNCs) have long realized the huge potential of Halal sector and the entire parallel economy that can be built through Halal businesses.
The 32 member-countries represent a halal economy that is more than $700 billion and accounts for approximately 34 percent of the $2.1 trillion global halal economy.
And what does Dubai do best? Build the world's greatest brands by Muslims and non-Muslims for Muslims and non-Muslims. Emirates, Jumeirah, Emaar and more.
The Director of Buying said that because halal food is religiously sensitive, the company wanted their own in-house brand to make sure they get it right.
Meat from animals slaughtered without prior stunning, is not eligible for the EU-Bio-label for organic products.
SimplySiti Sdn Bhd aims a 50% year-on-year (YoY) sales growth as it looks to expand its presence in the region, beginning with Indonesia by the second half of the year (2H19).