The international jury made up of 250 experts awarded Parmigiano Reggiano 126 medals, 7 of which were in the Super Gold category. Bertinelli: "We are going home with our heads held high after battling it out with 4,079 cheeses from 48 countries, leaving with a haul of 126 medals out of 174 competing entries."
Parmigiano Reggiano has achieved its best ever result at the World Cheese Awards 2021, winning 126 medals. The World Cheese Awards is the most important cheese competition in the world, which took place in Oviedo, Spain this year as part of the International Cheese Festival from 3rd – 6th November. The international jury consisted of 250 experts who awarded Parmigiano Reggiano an all-time record of 7 Super Gold medals, 6 of which were won by dairies belonging to the National Team. Parmigiano Reggiano is the most awarded cheese in the world and won the most Super Gold medals out of all competitors.
This year, the Parmigiano Reggiano National Team — an association of 96 cheese dairies across provinces in the production area – was the largest ever joint mission abroad promoting an Italian cheese, with 10 more dairies involved than in 2019.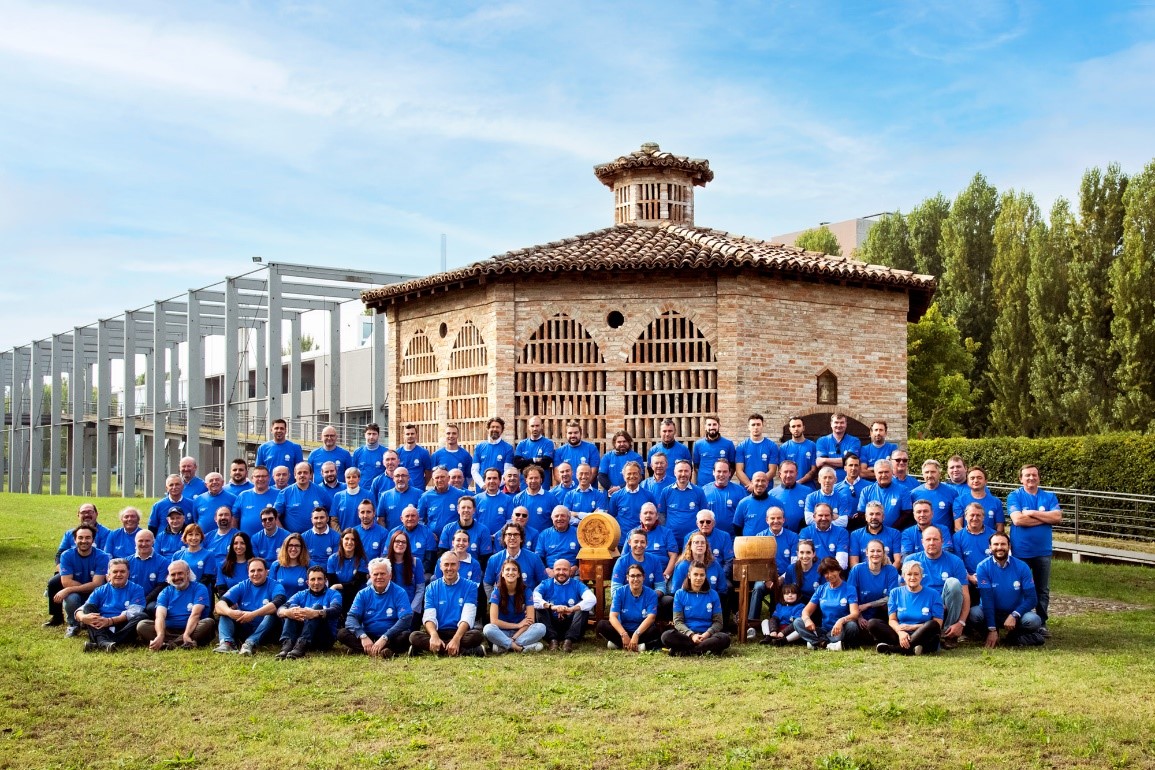 The Parmigiano Reggiano National Team
Nicola Bertinelli, President of the Parmigiano Reggiano Consortium, commented, "Parmigiano Reggiano has once again demonstrated the qualities of a cheese that is unique in the world. We are going home with our heads held high after battling it out with 4,079 cheeses from 48 countries, leaving with a total haul of 126 medals out of 174 competing entries. This success is a source of pride for the entire supply chain, which involves thousands of breeders and 307 artisan dairies every day in the quest for absolute excellence."