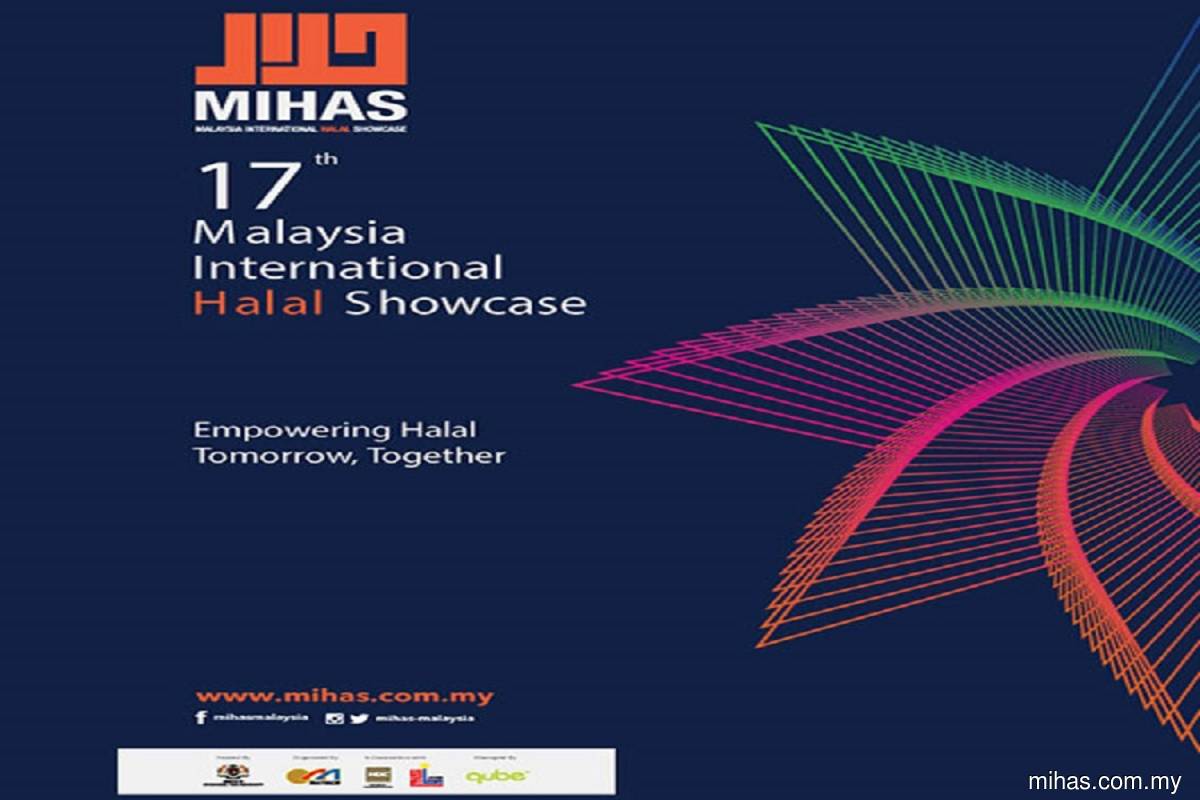 KUALA LUMPUR (Sept 6): Malaysia International Halal Showcase (MIHAS 2021) is poised to revitalise Malaysia's position as the global halal hub with the longest-running virtual halal showcase in the world, a positive beacon amid the challenging environment.
According to Malaysia External Trade Development Corporation (MATRADE) chairman Tan Sri Dr Halim Mohammad, the facilitation of virtual cross-border trade and knowledge exchanges at MIHAS 2021 would allow both local and international exporters to capitalise on the present opportunities in the global economy.
He said the virtual showcase comprises three major components — a virtual exhibition, business-to-business (B2B) business matching (eBizMatch), and knowledge hub.
"This year's edition will see participation from 549 virtual exhibitors from 43 countries, including new entrants from countries such as Mexico, Brazil, Chile and Argentina," he said during the MIHAS 2021 Virtual Media Launch today.
He also pointed out that the top halal segments are represented primarily by food and beverages, followed by services and enablers, cosmetics and personal care, modest fashion and food technology.
"eBizMatch has been embedded as a key component of MIHAS 2021 to introduce and connect more Malaysian exporters to new potential markets and international buyers throughout the three-month exhibition period which ends in December 2021," he said.
Meanwhile, the knowledge hub would see thought-provoking dialogues on halal-related topics covering Islamic financing, innovation and business sustainability, digital technologies, the role of women and perspectives of young entrepreneurs in the halal economy.
Themed 'Empowering Halal, Tomorrow, Together', MIHAS 2021 will be virtually accessible from Sept 9 until Dec 31, 2021.
Since its inception in 2004, MIHAS remains as a key halal trade event for the global halal economy, attracting over 400,000 trade visitors from 88 countries and facilitating over RM17.2 billion in trade sales.
Halim said that a string of public-private partnerships will also be forged during the official launch of MIHAS 2021 on Sept 9 and upon opening its virtual doors, the trade exhibition will offer local and international trade community a borderless halal market, accessible 24 hours a day, seven days a week until Dec 31.
Those who wish for more information or to register as a MIHAS 2021 trade visitor may visit www.mihasvirtual.com.my.