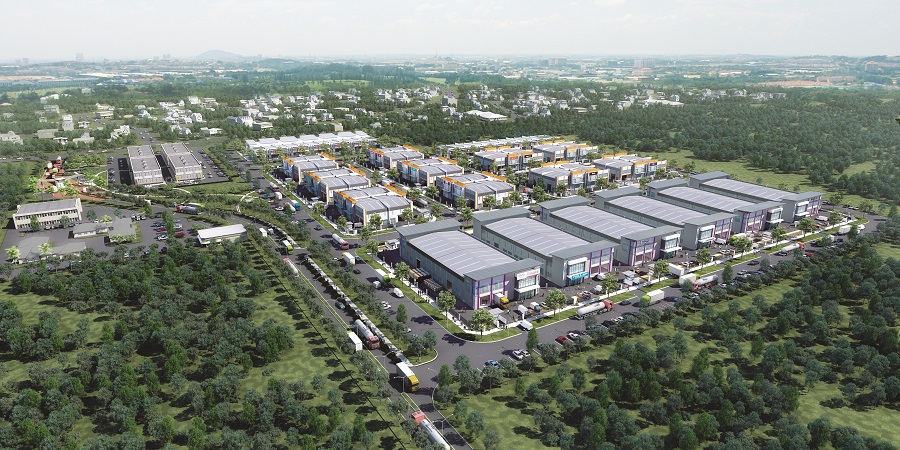 By Tan Ai Leng / TheEdgeProperty.com
A HALAL economy will emerge as another growth driver for Iskandar Malaysia with Johor having opened the industry to Japanese and other Asian companies, Tentu Teguh Sdn Bhd (TTSB) CEO Mohd Noor Abd Salam tells City & Country.
The Johor Halal Park (JHP), which was launched two months ago, following a revision of its master plan, is expected to attract companies from Japan, South Korea, Taiwan and China to set up shop in Iskandar Malaysia.
"We are in talks with the government-nominated companies from these countries that are interested in JHP. They will produce their halal products here and export them to other countries," says Mohd Noor.
TTSB is a joint-venture company formed by UMLand and Johor Biotechnology & Biodiversity Corp (J-Biotech), which is wholly owned by the Johor government.
Previously planned as a mixed-use development by UMLand, known as Seri Albion, the 350-acre JHP is located in Felda Cahaya Bahru, Pasir Gudang. The name change came after the developer tied up with J-Biotech last August.
JHP was officially unveiled at the presentation of Johor's 2016 budget as an effort to promote entrepreneurship in the state and draw investor attention to eastern Iskandar Malaysia.
Last month, Johor Menteri Besar Datuk Seri Mohamed Khaled Nordin led a four-day trade and investment mission to Japan, which helped draw Japanese investors' attention to Iskandar Malaysia's halal hub and the oil and gas industry in Pengerang.

Mohd Noor was a member of the mission and introduced JHP to the Japanese investors. "Japan government-nominated companies have expressed interest in investing in JHP to cater to the needs of Muslim tourists who will flock to the country for the 2020 Olympics," he says.
Japan, which is well known for its food and cosmetic products, has been looking for opportunities to tap the halal market. However, getting halal accreditation and the lack of a production ecosystem have been a problem for it, as well as South Korea, Taiwan and China.
"In JHP, we will have a complete ecosystem, from raw material sourcing, scientific lab and incubation centre to packaging and logistics, solving the problem for the Japanese and other Asian companies that want to venture into the halal industry," remarks Mohd Noor.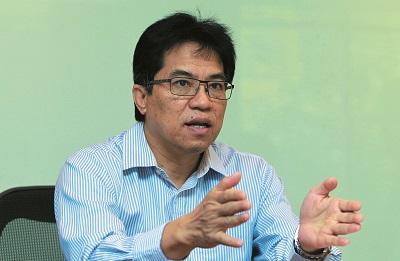 The global halal product market has seen significant growth over the years. According to the Global Islamic Economy Summit 2014-2015 report, the global expenditure of Muslim consumers in the food and lifestyle sector grew 9.5% from previous years' estimates to US$2 trillion in 2013 and is expected to reach US$3.7 trillion by 2019 at a compound annual growth rate of 10.8%.
Data from the US Halal Association has also shown that currently, the global Muslim population is 1.6 billion or around 25% of the world's population. The halal food market is valued at about US$632 billion or about 16% of the global food industry.
J-Biotech CEO Wan Amir Jeffery Wan Abdul Majid notes that JHP offers facilities and services that create more value for the halal and biotech businesses, such as scientific halal laboratories, consolidated processing and packaging, cold storage and logistics, and a one-stop centre to help the businesses on licensing approval or taxation matters.
"There will also be a regional marketing and clearing house and halal export processing zone to create an international linkage for the business owner to export its products," he says.
According to Mohd Noor, JHP's HALMAS status — an accreditation given to dedicated halal industrial hubs under the Halal Development Corporation — is a great advantage and an attraction for foreign investment. "With the HALMAS status, industry players, service providers and the operator of the park can enjoy various financial incentives, such as full tax exemption on qualifying capital expenditure for 10 + 5 years or income tax exemption on export sales for five years," he explains.
Besides attracting foreign investors, TTSB also plans to help local small and medium enterprises (SMEs) venture into the halal business and the park will be operated by the local and foreign companies on a 50:50 ownership basis.
As JHP has complete facilities and infrastructure, the company hopes to bring to it the many industrial parks and SMEs that are scattered around in the state and create more business opportunities for them.
"We aim to become a truly world-class integrated halal industrial park and look forward to seeing the industry become an emerging economy in Iskandar Malaysia. It would create more jobs and business opportunities and become a catalyst for the local property market," Mohd Noor remarks.
Phase 2 to begin this year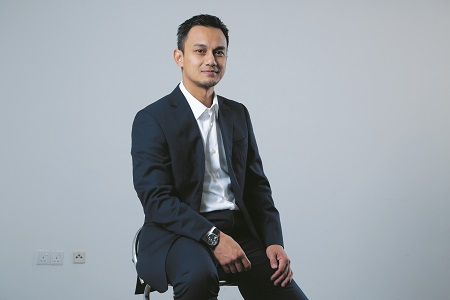 Phase 1 of JHP, whose construction began in 2014, is 40% complete and TTSB hopes to start Phase 2 this year.
The revised master plan is now pending approval from the authorities, Mohd Noor says, adding that the company plans to invite tenders in the second quarter of the year. "The 200-acre Phase 2 will take about two years to complete and will include a 30-acre regional marketing clearing house, built-to-suit factories, 2 and 3-storey factories, a 3 or 3.5-star hotel, and the international Islamic College and Youth Park."
He says the prices in Phase 2 will be at least 10% to 20% higher. Thus, investors who had purchased in Phase 1 will enjoy better capital appreciation and rental yield.
The 50-acre Phase 1 consists of 89 factories priced from RM1 million to RM5 million and 36 shopoffices priced from RM750,000.
"We have received committed bookings for 14 of the factories and 60% of the shopoffices thus far, and most of the buyers are local investors or companies," remarks Mohd Noor.
The 100-acre Phase 3 has a gross development value of RM300 million and will consist of the J-Biotech Business Hub and Centre of Excellence, the Bio Desaru Mini Farm and apartments for the staff.