Tag: Halal hotels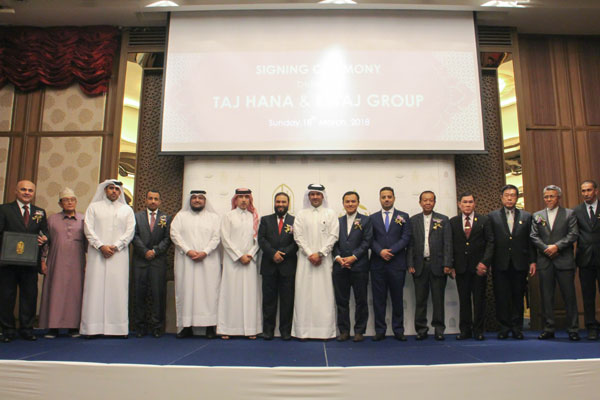 Taj Hana and Retaj Group's unique Halal tourism offering will make a "significant difference in the hospitality style of East Asia".
600 hotels, restaurants and small and medium-sized industries obtained the halal certificate by the Assembly of the scholars of Indonesia.
10 hotels and resorts in Cebu will participate in the pilot implementation of a project that aims to make tourism establishments halal-certified.
Salam Standard is pitched as a unique hotel reference tool for the global Muslim travel community .
The hotel chain will showcase its halal and family-friendly properties in UAE at the World Halal Travel Summit and Exhibition (WHTS15) in Abu Dhabi, 19-21 October 2015.
An exclusive hotel has banned alcohol and pork after being taken over by a Middle Eastern businessman who wants to run it 'in accordance with Sharia law'.
Growth driven by increasing availability of Islamic finance The development of dry hotels (hotels that do not serve alcohol in Dubai has been growing in recent years.
Of the 400 Muslim respondents from Saudi Arabia, Malaysia, and the United Arab Emirates, 30 percent cited France as their top European destination.
The biggest reason tourists, at 71 per cent, said that they wanted to travel to Turkey was to visit the country for the first time and experience what it had to offer.
The company actively works with many hoteliers and tourism bodies around the world helping them to develop their Halal holiday services.
Turkey's 'Muslim-friendly' or 'halal' hotels that offer visitors an alcohol-free environment along with separate swimming pools for women and men are drawing Turkish tourists, not Arabs, say sector players.
Developed by Malaysia Microelectronic Solutions (My-MS) Sdn Bhd, the first of its kind application is set to bring great advantage to Muslims globally, as consumers would be able to identify and authenticate restaurants and hotels that are halal certified.