Tag: Shelina Janmohamed
Let's face it, social media has the power to ruin most things, and this week it brought bad news to Muslim chocolate lovers.
As the world's Islamic population continues to grow at a rapid pace, young and wealthy millennials are increasingly demanding consumer products that fit their faith.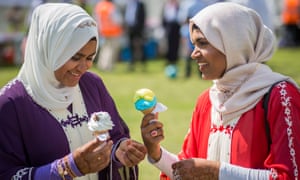 The caricatures of Islam don't leave much room for modernity. The author of a new book argues that this image is absurd – and that a new demographic is about to flex its economic muscles.
This week's Global Islamic Economy Summit in Dubai was a breath of fresh air centering around talk of consumer values, of innovating for consumer needs and understanding who is the Muslim consumer.