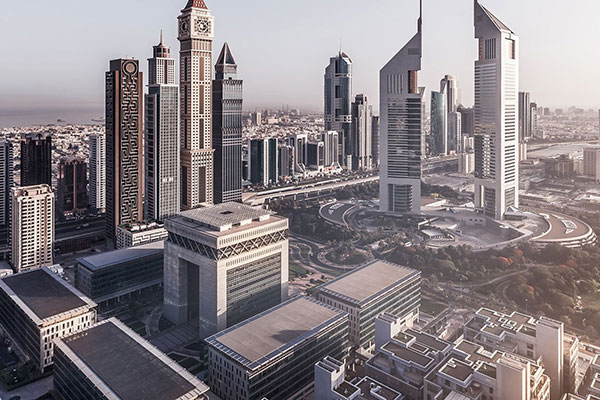 Over 300 industry leaders are expected to congregate at the upcoming 13th World Takaful Conference in Dubai, UAE.
Convened by Middle East Global Advisors, a leading financial intelligence platform, in strategic partnership with the Dubai International Financial Centre (DIFC), the forum will take place at the Dusit Thani Hotel on April 9.
The forum will feature keynote addresses by Ebrahim Obaid Al Zaabi, director general, UAE Insurance Authority (IA) and Abdulla Mohammed Al Awar, CEO, Dubai Islamic Economy Development Centre (DIEDC), amongst others.
To be held under the theme of "Differentiation, Innovation & Profitable Growth", WTC 2018 will feature thought-provoking discussions, actionable insights and connectivity among global industry leaders gathered from across the world – ranging from key markets for Takaful such as the GCC and Southeast Asia, to emerging markets such as Europe and Africa.
Ehsan Abbas, chairman of Middle East Global Advisors, said: "It is with great pleasure that we announce the 13th edition of the annual World Takaful Conference.  Although Takaful markets have not grown in tandem with the sukuk and Islamic banking markets, the global Takaful sector is projected to reach $86 billion by 2022, from $31 billion in 2012, signifying the massive opportunities the sector harbours."
"However, fragmented markets, a lack of uniformity in standards, and undifferentiated competitive strategies are some of the key obstacles that block the niche industry from unlocking its full potential.
"Additionally, in light of the recent regulatory and economic developments in the GCC region, it becomes critical for the industry to unite on a common platform and deliberate on the apt way forward. Since its inception in 2006, The World Takaful Conference has been a significant contributor to enhancing growth, excellence and innovation in the global Takaful industry, an endeavour we set forth to continue in its 13th edition," he added.
Salmaan Jaffery, chief business development officer at DIFC Authority, said: "With Islamic finance assets expected to grow to $3.8 trillion by 2022, there is a massive opportunity for Islamic Finance. This sector remains a key focus area for DIFC in line with Dubai's vision to be the world's capital of the Islamic economy.
"With cutting-edge technologies like artificial intelligence, automation, big data, and blockchain being integrated into insurance, the need for takaful and insurance operators to differentiate their offering and adopt new technologies is crucial to unlocking long term profitable growth. The discussions and decisions being made at the 13th World Takaful Conference (WTC) will help to unlock those opportunities."
Interestingly, the Takaful industry is highly concentrated in the GCC, other Mena and Southeast Asia regions with Saudi Arabia taking the top spot in terms of total Takaful assets. Other countries that dominate the global market include Iran and Malaysia with these 3 countries making for 82 per cent of global Takaful assets in 2016 (ICD Thomson Reuters 2017).
While the Takaful sector in the GCC grew 6 per cent to $19 billion in 2016, the sector has been affected by recent regulatory and economic developments in the aftermath of the dwindling oil prices. Some of these notable developments include industry consolidation, the introduction of VAT, and the extension or introduction of mandatory health insurance schemes. Additionally, the Saudi government's decision in September 2017 to allow women to drive is expected to boost the Saudi takaful sector through increased premiums from motor insurance.
Since its inception in 2006, The World Takaful Conference has been committed to push the envelope with each edition. In light of the constant disruption of the insurance industry, WTC 2017 took stock of the most pressing issues affecting the industry at large, and conceptualized a dedicated stream in the form of InsurTech Integrated to tackle the prevalent disruption in the insurance industry. – TradeArabia News Service