DUBAI – The Dubai Islamic Economy Development Centre (DIEDC) announced the commencement of nominations for the fifth edition of the Islamic Economy Award (IEA).
Launched in 2013 under the patronage of Sheikh Mohammed bin Rashid Al Maktoum, Vice President and Prime Minister of the UAE and Ruler of Dubai, the award recognizes the efforts of institutions and entrepreneurs across the globe in offering the best innovative concepts that align with Islamic economy standards and have a positive impact on global socio-economic development.
The award is a joint initiative of DIEDC and Dubai Chamber of Commerce and Industry (Dubai Chamber), independently administered by Thomson Reuters, under the directives of Sheikh Hamdan bin Mohammed bin Rashid Al Maktoum, Crown Prince of Dubai and Chairman of the Dubai Executive Council.
Sultan bin Saeed Al Mansouri, Minister of Economy and Chairman of DIEDC, said: "The experience of Dubai and the wider UAE in developing the Islamic economy has become a benchmark for the rest of the world – highlighting the nation's efforts to ensure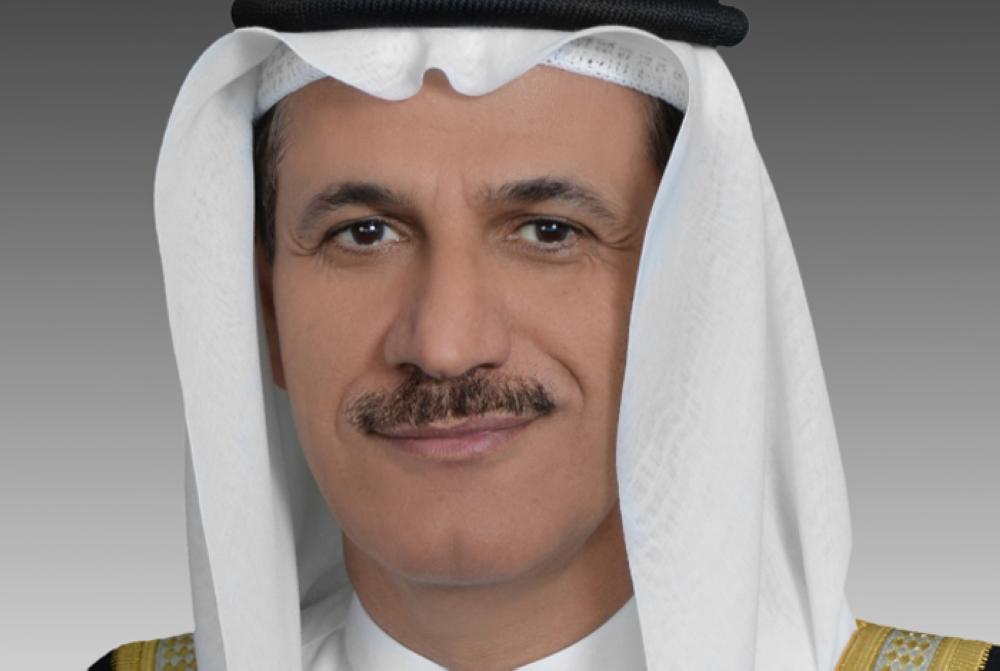 financial stability and more secure investments. The Islamic Economy Award articulates the vision of Sheikh Mohammed bin Rashid Al Maktoum to establish the foundation  s of a post-oil economy and adopt a more sustainable direction through diversification into new economic sectors and income sources."
He added: "The award demonstrates Dubai's and the UAE's keen interest in empowering the best talent that believes in the mission of Islamic economy and creates innovations to help promote its principles and ethics. We are confident that this year's nominations will unveil a wealth of unique ideas and products. The Islamic economy has witnessed a rise in awareness over the past few years, leading to improved global capabilities in developing its mechanisms, creating more effective products and accelerating the growth of its sectors."
Majid Saif Al Ghurair, Chairman, Dubai Chamber of Commerce and Industry and Board Member of the Dubai Islamic Economy Development Centre, said: "There is no doubt that the Islamic economy will remain a key engine of global growth in the future as it has proven its resilience and unique potential. Islamic economy sectors are unparalleled in their diversity, innovation, and their ability to withstand challenges due to their strong foundation of flexibility and reliance on real business opportunities. In line with its ambitious vision to become the global capital of Islamic economy, Dubai seeks to proactively attract more companies to expand commerce in this area."
He added: "Now in its fifth year, the Islamic Economy Award has become an international benchmark in promoting best practices in Islamic economy, while recognizing innovators and leaders in this field. The award strengthens Dubai's position as a leading hub for Islamic economy sectors, and we strongly encourage the business community to participate in this unique initiative."
Hussain Al Qemzi, DIEDC Board Member and Head of the award's judging panel, said: "The UAE is one of the first countries globally to provide opportunities for SMEs and startups with young talent at the helm. Our state-of-the-art infrastructure includes incubators and accelerators that encourage innovation and the use of advanced technologies. Such enabling attributes create an ideal environment for the development of the Islamic economy and make it a major driver of the UAE's economic diversification."
He added: "Reflecting the growing importance of the Islamic economy sector worldwide, the Islamic Economy Award has become a vital platform for highlighting achievements in this niche arena that is attracting unprecedented interest across the globe."
Abdulla Mohammed Al Awar, CEO of Dubai Islamic Economy Development Centre (DIEDC), said: "The Islamic economy is based on the underlying principles of innovation and sustainability. Its unique ecosystem promotes positive outcomes in the economy as a whole. Across its earlier editions, the Islamic Economy Award has served its mission in this context and paved the way for new ideas through empowering innovators to achieve their visions while reflecting the essential values of an Islamic economic culture. In addition, the award supports the concept of social and institutional partnership, and motivates bright and talented individuals to contribute to this modern economic system."
The eight key categories of the Islamic Economy Award 2017 are:
1. Money and Finance – Islamic banking and finance, takaful, emerging sectors and sukuk
2. Food and Health – Agriculture, ingredients and manufacturing, retail, logistics, research, product development and food services, cosmetics, personal care, and pharmaceuticals
3. Media – Entertainment shows, publications, social media, and mobile apps
4. Hospitality and Tourism – Family-friendly travel, meetings, incentives, conferences and exhibitions (MICE), medical tourism, and hajj/umrah
5. Waqf and Endowments – Innovative solutions, government-managed and private waqf management services, and cross-border waqf
6. SME Development – Technology, incubation, training, infrastructure, and SME ecosystem development
7. Islamic Economy Knowledge Infrastructure – Research and educational institutions or initiatives, compliance and standardization, thought leaders and authors
8. Islamic Arts – Fine arts, visual arts, performing arts and design
In addition to the eight main categories, the Lifetime Achievement Award recognizes a notable individual, whose work over several decades, has inspired others and had a major positive impact on the Islamic economy. — Saudi Gazette