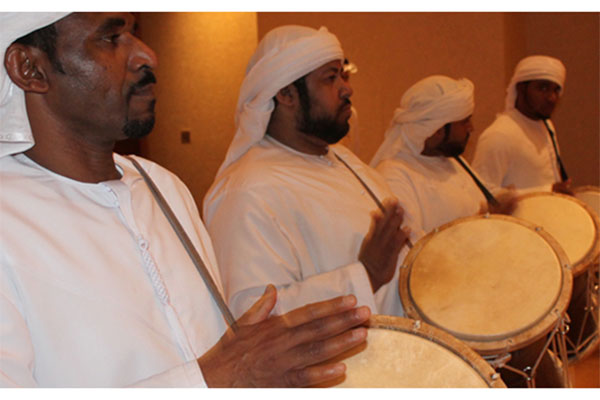 ABU DHABI, The second World Halal Tourism Awards 2016 winners were recently announced in Abu Dhabi, UAE.
An unprecedented 1.9 million votes were received across the 16 Halal tourism categories making it the largest travel awards presentation in the world.
The awards were independently verified by an industry governance panel ensuring that all nominations fulfilled the criteria of each of the categories and that the selection process remained impartial and completely independent throughout the entire voting process.
The World Halal Tourism Awards exclusively represent the booming Halal tourism sector and celebrate excellence in service, products and outstanding achievements within the international family friendly sector.
The annual awards program welcomes the participation of an international audience of the most senior family friendly tourism executives and offers an unrivalled opportunity to further the goals of the Halal tourism industry.
The 2016 winners are:
World's Best Airline for Halal Travellers: Garuda Indonesia
World's Best Airport for Halal Travellers: Sultan Iskandar Muda International Airport
World's Best Family Friendly Hotel: The Rhadana Kuta, Bali
World's Most Luxurious Family Friendly Hotel: The Trans Luxury Hotel Bandung
World's Best Halal Apartment Hotel: PNB Perdana Hotel & Suites
World's Best Halal Beach Resort: Novotel Lombok Resort & Villas
World's Best Halal Tour Operator: ERO Tour, West Sumatera
World's Best Halal Travel Website: www.wonderfullomboksumbawa.com
World's Best Halal Cruise Company: HalalCruise.org
World's Best Halal Honeymoon Destination: Sembalun Valley Region, West Nusa Tenggara
World's Best Hajj & Umrah Operator: ESQ Tours and Travel
World's Best Hajj & Umrah Hotel: Tabung Haji
World's Best Halal Destination: West Sumatera
World's Best Halal Culinary Destination: West Sumatera
World's Best Halal Cultural Destination: Aceh
World's Best Non OIC Emerging Halal Destination: Japan
About International Travel Week Abu Dhabi 2017
ITW Abu Dhabi is the world's largest hosted buyer programme – providing a unique and powerful backdrop against which the tourism industry's key players will seek to shape future business and maximise new revenue streams within the fastest growing travel sector that is Halal, medical and shopping tourism.
Taking place from November 25 to 28, 2017, at Abu Dhabi National Exhibition Center, ITW Abu Dhabi will aim to deliver a comprehensive programme which will combine targeted meetings with first-class networking opportunities, inspiring knowledge-bound seminars and innovative experiences, culminating in a glittering gala awards evening to celebrate outstanding achievements across the international Halal tourism landscape. – TradeArabia News Service