Ramadan and especially Eid increasingly signal a spending spree among Middle Eastern visitors to the UK. But their wealth makes them considerably more celebrated than UK Muslim shoppers
With Ramadan set to start next week, it's not uncommon for supermarket chains to lay out special spreads in the lead-up to the holy month of fasting, briefly converting what was once the "world foods" aisle into a haven of two-for-one bottles of Rubicon and half-price chapatti flour. But increasingly it's not just supermarkets cashing in on the so called "Ramadan rush"; fashion is courting the Muslim pound, too.
Every summer, an estimated 50,000 visitors swap the blazing heat of Gulf states for the relative cool of London, flocking to shops as diverse as Harrods, Primark and Marks & Spencer in the process. Ramadan is based on a lunar calendar, so the dates change every year, and for the past few years that summer shopping season has coincided with Ramadan.
Shopping centres have been keen to cash in on this lucky coincidence: Selfridges has extended opening hours before and during Ramadan; Westfield London has prayer rooms and Arabic-speaking concierges, and sells gift cards specifically for Eid, the festival that marks the end of Ramadan. Earlier this month, Mango launched a special Ramadan collection of long, flowing gowns and wide-leg trousers which a representative for the brand described as a collection "seeking alternatives to replace the traditional abayas and chadors with creative designs". (Oddly, in the UK, the collection is called "The perfect guest".) Last year, DKNY launched a Ramadan collection – a full range, featuring duster coats, leather jackets and silk jogging bottoms – while, next month, Armani will release a box of Ramadan chocolates.
While most British Muslims can relate to having to buy a few essentials before Ramadan – dates, new hijabs, a sleek new abaya – for the vast majority of us, who are, to say the least, very unlikely to have a Harrods Rewards card, the idea of going on a vast Ramadan shopping spree is an alien concept. If anything, the last few days of Ramadan, in the lead-up to Eid, is probably when we spend more money hunting for gifts and an outfit for the celebrations.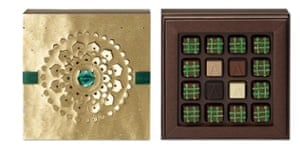 The average Gulf shopper, on the other hand, spends £152 per transaction, according to a 2014 study by Worldpay, a company that processes card payments. Qatari shoppers spend most of all, an average £288.17 per trip to the till. In comparison, European visitors tend to spend £49.
Gordon Clark, UK country manager of travel shopping consultancy Global Blue, predicts even higher spending in 2015: "Last year, spend by Arabic shoppers was up 43% for the period," he says, "and as retailers and hotels improve their services to accommodate them, by bringing in Arabic-speaking staff and learning their culture's customs, the UK is becoming an increasingly appealing shopping destination for them and we expect spend growth to remain strong."
Interestingly, even without explicit "Muslim-friendly" branding, it's a doddle to shop for "modest" looks on the high street these days. Long tunics, thin long duster coats and dresses over trousers are all the rage in bargain high-street shops such as New Look and Monki. Brand analysts have yet to confirm whether it's a trend rooted in fickle Parisian fashion houses (understated, loose, long lines are, after all, very Céline) or the effect of the much-maligned #creepingsharia. Either way, with this trend, everybody wins.
Muslim style bloggers are expanding, too (one, Dina Tokio, recently collaborated on a scarf collection with Liberty), as is Muslim beauty, with a rise in halal beauty products such as water-permeable and wash-off nail polishes.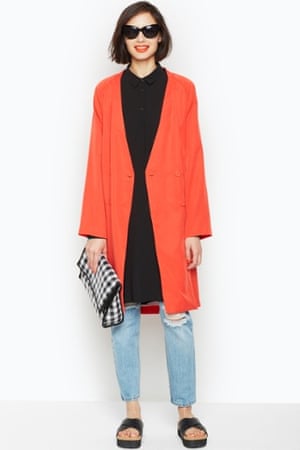 Still, you'd have to be daft to ignore the ridiculous contrast between the reception afforded to wealthy Gulf Muslims – welcomed with open arms due to their riches; their spending habits dissected once a year by the business press and hailed as overwhelmingly positive – and the media coverage afforded to British Muslims with less extravagant incomes. The most high-profile analysis of our spending habits in recent months was the proclamation from top Muslim cop Mak Chishty that those who shun shopping at Marks & Spencer could be radicals (due to a perception that the store is Jewish-owned).
With the Muslim population of the UK at 4.4% according to the last census, and set to rise, it's surely only a matter of time before more fashion brands reach out to British Muslims as well as our guests from the Gulf. Who knows, maybe in 10 years time American Apparel will be awash with brightly coloured abayas.