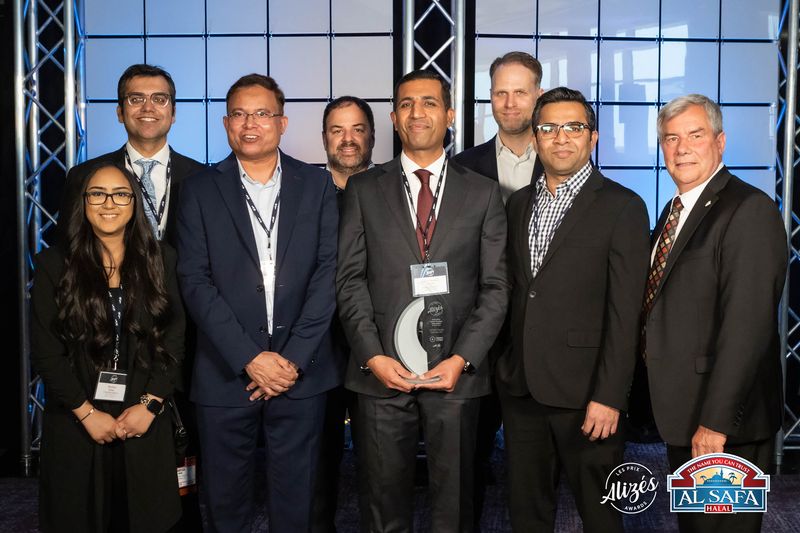 Presented by FCC, the highly respected Alizés Awards highlights outstanding performance and resourcefulness in their export strategies accomplished by Canadian Agri-Food companies that have distinguished themselves on international markets. This is the fifth edition of the Prix Alizés Awards held by The Group Export Agri-Food Quebec-Canada (Group Export).
It is huge honour for Alsafa Foods to be nominated in two categories (SME + Innovative Export Strategy) whilst being the only Ethnic Halal Frozen Food Brand in Canada in addition to being the only brand in Ontario to achieve this award.
Alsafa stood out amongst applicants for our exceptional ground-breaking export strategies. Our teams' efforts and recognition for our explosive growth as an exporter in Canada solidifies our position as an industry leader in Halal food products. Influencer marketing, as well as regular data collection and analysis, were highly praised by the jury, allowing Al Safa Foods to make the best decisions to stay ahead of the game, and stand out from its competitors.
We are committed to innovation and offering products that are increasingly tailored to the tastes of its customers. Together we have had tremendous growth and your partnership, commitment to excellence and innovation has helped us in this success and has led us to where we are today.