Lindsay Kelly – North Ontario Business
Canada Meat Group's automated 50,000-square-foot facility would be halal beef-certified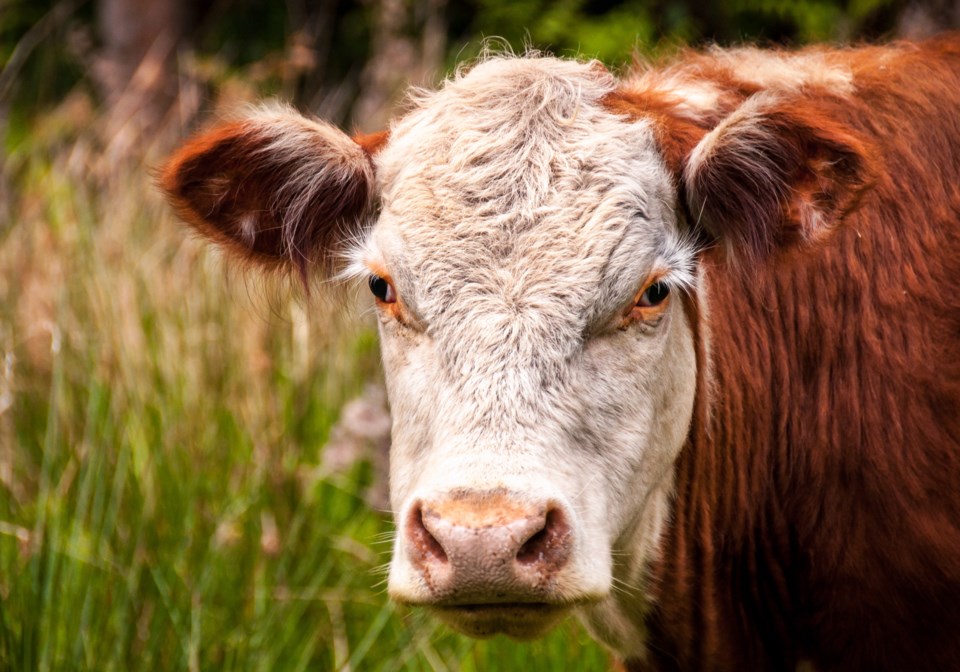 A brand-new, federally inspected abattoir planned for North Bay has the potential to bring 150 jobs to the city and boost the regional export meat market, according to Canada Meat Group, the company proposing the project.
Since March 2020, Canada Meat Group has operated a 16,000-square-foot federally regulated meat-processing plant and cold storage facility in North Bay's airport industrial park, where the company prepares beef and halal beef products for domestic and international sale.
Now the company is planning the next stage of its operation: a 50,000-square-foot abattoir that would employ 150 people and source cattle from farms across northeastern Ontario and northern Quebec.
"We've seen, through COVID, the importance of strengthening a strong local supply chain; we've all encountered the disruptions in supply chain and access to raw materials," said Rafik Lang, who oversees Canada Meat Group's special projects and regulatory support.
"So being able to be vertically integrated, being community integrated and regionally integrated, we feel is a really important and long-term sustainable point of this project."
Lang outlined Canada Meat Group's plans during a Feb. 8 online presentation hosted by the Ontario Ministry of Food, Agriculture and Rural Affairs.
About 85 stakeholders took in the talk, many of them cow-calf operators from across the North, who expressed interest in learning more about the facility.
In international markets, Canadian beef is "widely consumed and widely accepted," and as such demand is high, Lang said.
In particular, halal beef — meat prepared in a way that's respectful to Muslim beliefs — is one of the fastest growing commodity items in the beef market, he added.
"This is a market segment that Canada Meat Group currently targets," he noted. "We are a halal-certified processing facility; a large percentage of products we are supplying are for the halal market."

Demand is also growing for organic beef, and Canada Meat Groups sees the U.S., Japan, the European Union, and the Middle East as target markets for their product.
According to the company's plans, the federally regulated facility would process 200 head per day, two to five days a week, of beef, veal and lamb.
Lang said the company would also consider offering custom slaughter and processing services to meet its daily target.
Though the plant will need to meet strict federal regulations, Lang said Canada Meat Group is vying to go above and beyond what's required in this type of facility.
That includes enhanced biosecurity and animal welfare, and a properly designed facility and facility premises in an effort to avoid "some of the issues we've seen with other abattoirs, especially in southern Ontario."
Describing the abattoir as having an "efficient, modern and highly versatile processing line," Lang said the facility would rely heavily on automation, from the slaughter of animals to the processing and through to the packaging of the end product.
The company has tapped Reiser, a Burlington, ON, packaging equipment manufacturer, and Iceland-based Marel, which makes processing equipment, to outfit the facility.
Lang expects that will improve cattle traceability and quality monitoring, and yield production efficiencies.
"This equipment will also help us really reduce some of the issues we see currently in the industry with human error," he said.
The design of the facility will also take into account its environmental footprint, Lang said, with innovative water treatment and reclamation processes integrated to help reduce its overall carbon footprint.
When it comes to labour, Lang acknowledged there is a current shortage of workers in North Bay that are qualified to work in an abattoir.
The company may need to recruit from other regions, such as southern Ontario, in order to meet their needs, he said.
But it's also been working with Canadore College on programming that would help alleviate the shortage.
"We will be working with them very closely on a meat cutters training program specifically for industry," Lang said.
"So this is something Canadore College will be offering through the abattoir to build a local talent pool of qualified labourers."
Development of the course is ongoing, and it's expected to be ready to accept the first students for enrolment this spring.
What types of agreements Canada Meat Group might strike with local farmers to supply cattle remains unknown at this time, Lang said.
Region-wide, it's understood that there currently isn't enough cattle production in northeastern Ontario to supply a 200-head-per-day operation, an issue Lang said the company is keenly aware of.
But Canada Meat Group is optimistic that, by establishing interest and awareness, it can work with local producers to build up capacity, eventually creating a fully integrated operation.
"Our goal here is to build local beef-processing economy and become a partner with the economy and farmers, and manufacturers, and really encouraging the production of high-quality, locally sourced beef products for sale domestically and internationally," he said.
Lang did not provide details on the cost of the project, or whether financing had been secured.
In the past, Canada Meat Group has been the recipient of $2.4 million in combined federal and provincial funding, which was used to build its processing facility.
Though Lang couldn't pinpoint an exact timeline for the project, the abattoir is a "sooner-rather-than-later project," he said.
Canada Meat Group has secured land, purchased equipment, and completed the plant design, and fully intends to move forward with its plans, he noted.
"It is integral and tied to our ongoing operations, so it is in the works."