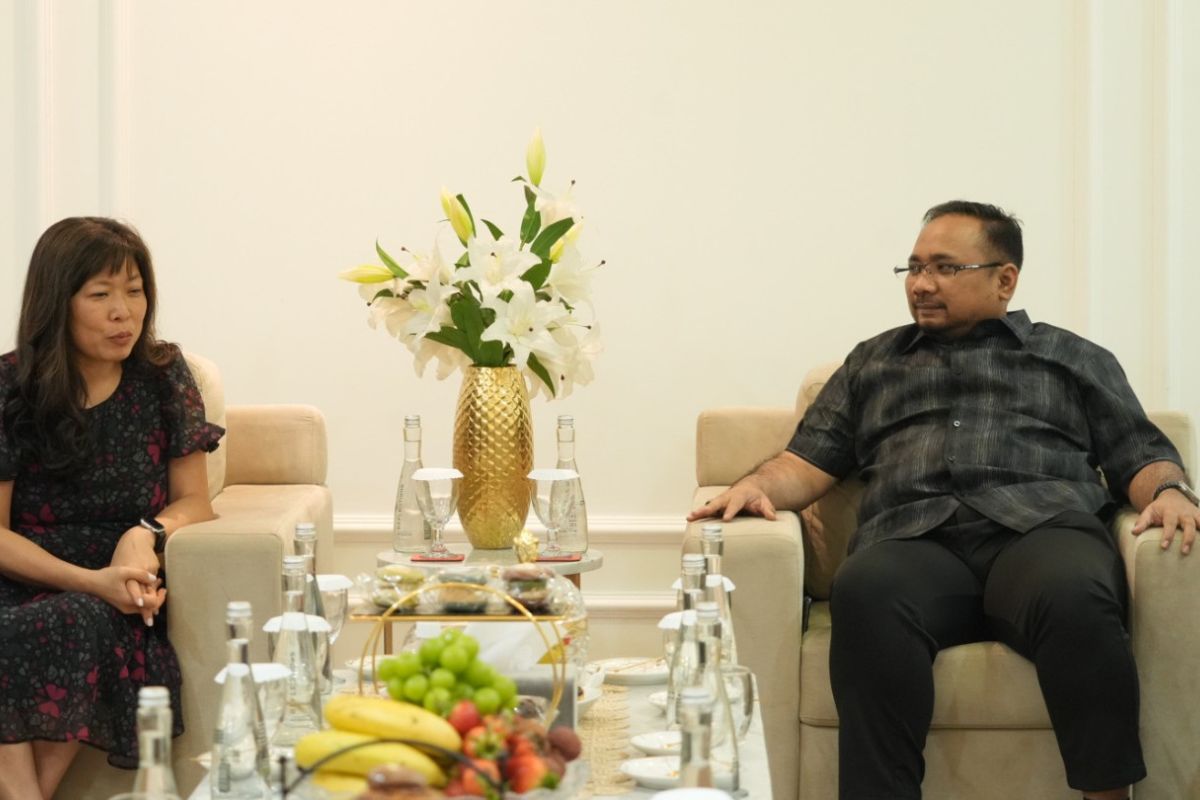 "We hope Indonesia can help Canada and vice versa. Each country has a different standardization as well," he said in a statement released on Monday.
The meeting was a follow-up to a 2022 meeting when Minister Ng visited the Religious Affairs Ministry and met with Deputy Minister of Religious Affairs, Zainut Tauhid Sa'adi.
Minister Qoumas expressed the hope that the latest meeting will be the start of reaching an understanding between the two countries regarding cooperation in halal product assurance. By 2024, all products circulating in Indonesia will need to have halal certification.
"In 2024, all products from abroad can no longer enter Indonesia without halal certification. This is a form of our protection for the public. We hope that our products will also be given the convenience to enter Canada," he said.
Besides cooperation in halal product assurance, the two ministers also discussed plans for cooperation in the education sector. At the meeting, Minister Qoumas said that Indonesia has four million students in Islamic boarding schools.
"We have four million students that we encourage to study abroad, including Canada. The issue of education is also very important. The two countries can exchange promotions in the education sector," he added.
Meanwhile, Minister Ng said she hoped that several opportunities for cooperation between Indonesia and Canada would be realized in the near future.
She hopes that cooperation in the halal product assurance and in the education sector can be realized soon, she said.
Earlier, as many as 107 overseas halal institutions (LHLN) from several countries applied to the Ministry of Religious Affairs for mutual recognition and acceptance (MRA) cooperation on halal quality assurance.
"Until last July, BPJPH has received 107 requests for cooperation from foreign halal institutions from various countries for cooperation on mutual recognition and acceptance of halal quality assurance," Head of the Halal Product Assurance Organizing Agency (BPJPH) Aqil Irham informed.
He said that the cooperation on mutual acceptance of halal certification indicates that trade in halal products has become a global concern.
Halal products have the potential to become global trade catalysts. Therefore, the process of product certification by halal institutions is an important step for producers at the global level, he added.