13th May 2022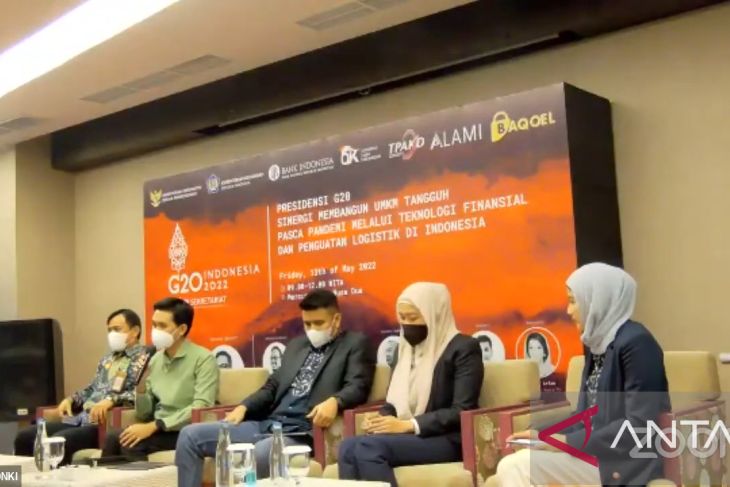 Jakarta (ANTARA)
– Assistant Director of the Department of Sharia Finance of Bank Indonesia (BI), Misha Nugraha Ramadhan, highlighted that transactions for halal products through e-commerce had increased in 2021, both in terms of volume and value.
This phenomenon results in the increasing use of non-cash payment methods in all e-commerce transactions.
"Digital technology has played an important role in the development of Micro, Small, and Medium Enterprises (MSMEs), including Islamic MSMEs and Islamic finance, both in terms of purchases and payments," Ramadhan noted at the G20 Presidency Side Event: Synergy Seminar on Building Resilient in MSMEs Post Pandemic, monitored online on Friday.
He later conveyed that the COVID-19 pandemic had changed the people's behavior in shopping activities, with the trend of online shopping continuing to increase.
BI noted that the share of halal products through e-commerce was dominated by fashion products, at 91.93 percent; followed by personal care and cosmetic products, at 2.57 percent; food and beverages, 1.66 percent; and books and stationery, 1.81 percent.
Furthermore, electronic products contributed 0.45 percent; automotive and accessories, 0.4 percent; and other products, 1.2 percent.
Ramadhan noted that fashion had become one of the main sectors of the halal value chain (HVC) in addition to halal food, agriculture, and Muslim-friendly tourism that had succeeded in encouraging the recovery of the national sharia economy.