Recently awarded to the chair of a charity's trustees who has made the most outstanding contribution to the performance of a charity during the year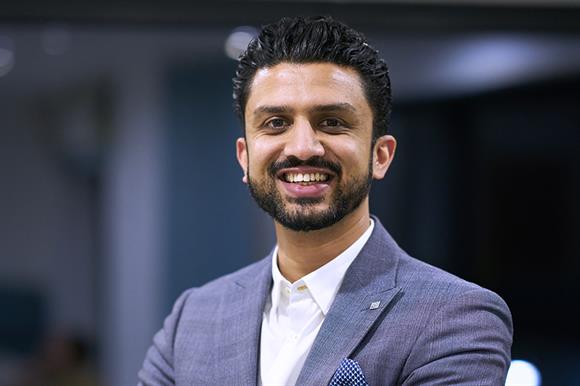 Who is he?
Adeem Younis is a Yorkshire-born businessman and founder of the international humanitarian charity Penny Appeal.
The charity works in more than 30 countries, providing life-saving interventions, and across the UK, offering a range of services including domestic violence counselling, a fostering and adoption agency and an emergency response unit, which was one of the first responders to both the Grenfell Tower fire and the Manchester bombings last year. As a trustee for the local Wakefield Hospice and an ambassador for the Yorkshire Society, Younis ensures the work of Penny Appeal is closely tied to the local community in Wakefield, offering internships and work experience opportunities for local young people.
What has he achieved?
The charity has had a busy 18 months, establishing 99p high-street charity stores and a new online shop. It has established lucrative partnerships with leading organisations including the Amir Khan Foundation, the Department for Education and the Jo Cox Foundation. Younis has also launched Penny Ventures with the investor James Caan, a unique million-pound investment fund. All the dividends and earnings of the fund will be channelled to support the charity's relief work in a sustainable way.
Younis led the innovation team at Penny Appeal to launch a new online crowdfunding platform, SalaamGiving. In collaboration with JustGiving, the site offers Muslim communities a tailored crowdfunding experience.
Why did he win?
Through Younis's stewardship and vision, the charity has grown its annual income from £117,539 to a projected £24m or more in less than six years. In the past three years, the charity has been registered in the US, Australia, South Africa, Malaysia and the UAE, with a view to setting up more international offices in the near future.