Three articles about the buying of Asda supermarkets by the Issa brothers in Blackburn.
Billionaire brothers in pole position to buy Asda in £6.5bn swoop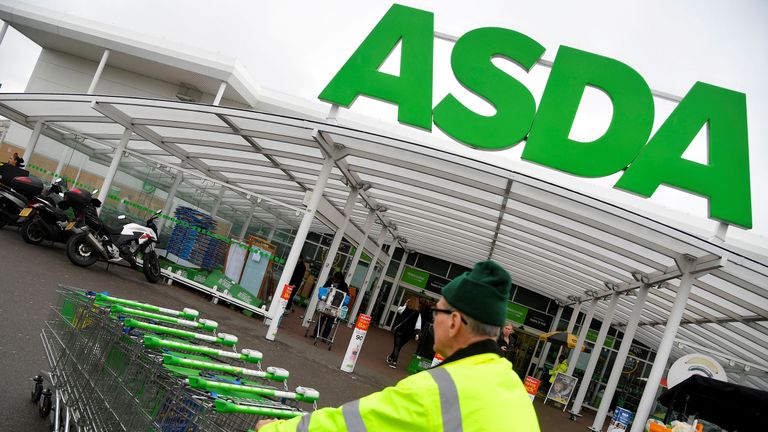 The billionaire brothers behind one of Britain's biggest petrol station operators have moved into pole position to clinch the biggest deal of their career: the takeover of Asda that will value the supermarket chain at more than £6.5bn.
Sky News can exclusively reveal that a consortium led by Mohsin and Zuber Issa, the bosses of EG Group, and TDR Capital, the London-based private equity firm, has been selected by the American retail giant Walmart as the preferred bidder for Asda.
A deal has yet to be formally struck, but City sources confirmed on Monday that the brothers' offer was now the leading contender to buy one of Britain's biggest grocery retailers.
The sale of a controlling stake in Asda would see Walmart return to majority British ownership for the first time since 1999.
Walmart's decision to select the Issas' bid will confound expectations that it was likely to pursue a deal with Apollo Global Management, the buyout firm which has been working with Rob Templeman, the former boss of Debenhams.
Lone Star Funds, another private equity firm, had been working with former Asda executive Paul Mason, but pulled out of the auction last week.
The prospective sale of Asda comes more than two years after Walmart plotted a merger of the British chain with rival Sainsbury's, which was eventually scuppered by competition regulators.
ARTICLE TWO
The Blackburn-born brothers, among the richest families in the UK with an estimated worth in excess of £1billion, have recently been diversifying their interests from their main business involving almost 6,000 petrol stations and forecourt convenience stores across across 10 countries worldwide.
For full article please go to:
https://www.lancashiretelegraph.co.uk/news/18755610.blackburns-issa-brothers-set-sweep-asda/
ARTICLE THREE
For more information about the Issa brothers and their rise from poverty to billionaires through service stations please read this article:
https://www.mirror.co.uk/money/mohsin-zuber-issa-asda-takeover-22770627