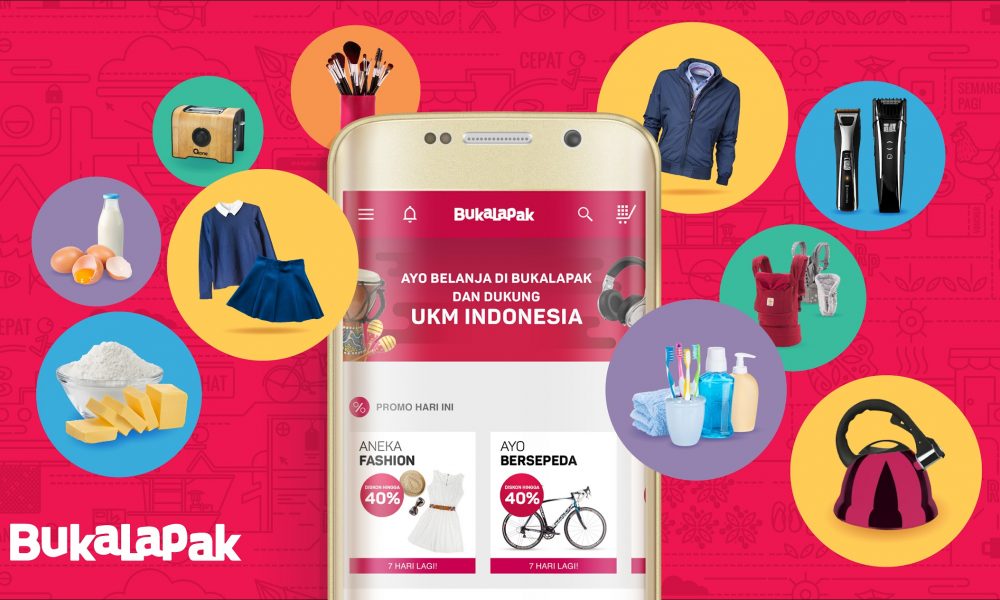 Indonesian unicorn, Bukalapak has been really aggressive in expanding its footprint.
It launched its platform to international users via BukaGlobal, the startup has extended its reach outside of Indonesia to Malaysia, Singapore, Hong Kong, Taiwan, and Brunei Darussalam.
Now, through an interview with Nikkei Asian Review, Bukalapak has disclosed its plans to target Muslims in the Middle East, with a goal of becoming the Alibaba or Amazon in the Middle East.
According to Bukalapak's co-founder and president Fajrin Rasyid, the company hopes to kick start its expansion plans as soon as possible, starting off with Saudi Arabia and the United Arab Emirates.
There are currently 1.8 billion Muslims, which make up one-quarter of the world's population. The Muslim population also currently ranks as the world's fastest growing population, with a projection to hit 3 billion by 2060.
This therefore presents Muslim-related businesses with huge growth opportunities.
"If we just sell common products, then probably people will just buy from Amazon or Alibaba," Rasyid told the Nikkei Asian Review. "So we want to provide differentiated products."
While Muslim-focused business have typically focused on the finance sector, with local and international financial institutions offering products such as sukuk Islamic bonds, the rise of e-commerce is set to drive the rapid expansion of the Islamic economy.
Based on the latest State of the Global Islamic Economy report by Thomson Reuters, the world's Islamic economy is forecast to grow to over US$3 trillion by 2023.
The Islamic economy's leading sectors are currently food and fashion. The market for halal food set to expand from US$1.3 trillion in 2017 to US$1.8 trillion in 2023, while the market for clothing and apparel are expected to grow from US$270 billion to US$361 billion during the same period.
According to Rasyid, the ecommerce platform offers a lot of Islamic fashion and halal food options, which are quite popular among the Middle East or Islamic countries.
Regarding its Middle East expansion, the company plans to start cross-border sales first by building local partnerships with logistics companies, just as the company has done with the launch of BukaGlobal across Asia.
This means that Bukalapak would not need huge investments to fund the expansion, however the company will still face challenges like shipping costs and customer fees.
Back in its home market, competition in Indonesia's e-commerce market is also intensifying, with other platforms such as Tokopedia and Singapore-based Lazada investing a lot to acquire new merchants and customers.
Founded in 2010 and headquartered in Jakarta, Bukalapak is an ecommerce platform with 4 million merchant partners in Indonesia. Its major investors include 500 Startups, Ant Financial as well as Singaporean sovereign wealth fund GIC.
Its major investors include 500 Startups, Ant Financial as well as Singaporean sovereign wealth fund GIC.