Tag: World Halal Conference
World Halal Conference discussed the industry's needs and build new capabilities. Ensuring that Islamic finance is complied with should be the next step forward for the Halal trade industry.
Using propositions such as SDG provides a starting point beyond just halal as it talks about taking responsibilities and accountabilities to the local community.
Introduced this year, the Global Halal Summit (GHaS) is a rebrand of the World Halal Week. 6 Programmes catering to different target audiences.
Bank Negara Malaysia (BNM) assistant governor Marzunisham Omar said Malaysia should leverage on its first mover advantage in being a global halal hub.
MALAYSIA is doing well in the halal industry as there are more than 5,500 halal certified companies with 92% are small medium entrepreneurs.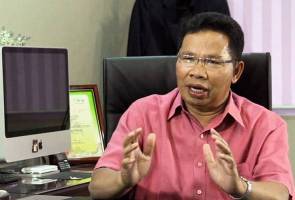 Astro Awani KUALA LUMPUR: Home-grown burger business Ramly Group has been honoured with the Halal Excellence Award in conjunction with the ongoing World Halal Conference 2016. Its founder and managing director, Datuk Ramly Mokni received the award from International Trade and Industry Minister Datuk Seri Mustapa Mohamed at the World Halal Week Appreciation Dinner here […]
MoU seeks to empower local SMEs to compete and create a stronger presence in the global Halal market, as well as to further promote Halal Malaysian products.
An expected 1000 delegates converge at the 9th World Halal Conference entitled 'Halal at the Forefront of Economic and Social change'
Nurettin Canikli, Minister of Customs and Trade, calls for standardization, certifications amid growth of $1 trillion halal food industry.
Minister of MITI, Datuk Seri Mustapa Mohamed is expected to attend the High Level Thought Leadership Panel Discussion.
Panelists are expected to delve into issues such as addressing the prevailing food security concerns and bridging the gap between supply and demand.
The World Halal Week 2014 will run from April 9 to 12 at the Kuala Lumpur Convention Centre (KLCC) with the theme "Energizing halal business growth.''
More halal-certified companies should expand their businesses overseas as currently only 700 of the 4,000 are doing it.
Themed, "Energising Halal Business Growth", the World Halal Week 2014 – 9-12 April, will consist of the 11th MIHAS and the World Halal Conference.