International Business Forum, which will be held as part of event, to discuss concepts of halal, clean food as well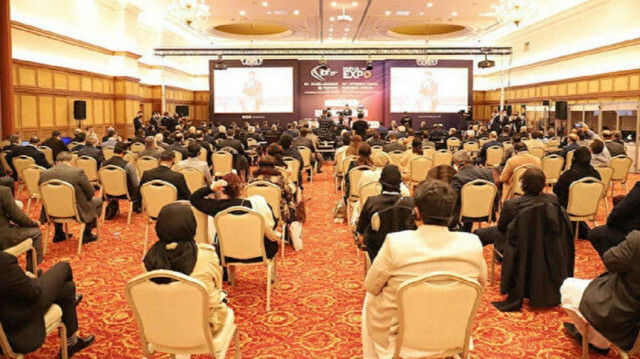 The Independent Industrialists' and Businessmen's Association's (MUSIAD) EXPO will bring together hundreds of Turkish firms, officials, foreign buyers, and participants from 124 countries in November.
Starting on Nov. 2, the four-day expo aims to generate a business volume of around $5 billion.
According to a statement by MUSIAD, the International Business Forum (IBF), which will be held as part of MUSIAD EXPO, will discuss the food security.
IBF President Erol Yarar pointed out that the global crises put food security in danger.
Referring to the global supply and logistics disruptions experienced during the pandemic he said global political developments, economic instabilities, armed conflicts and climate-related problems have put food security in danger more than ever before in history.
At this point, all countries had to reconfigure their strategies to ensure food security, he underlined.
"In this context, we will discuss the concepts of halal and clean food at the 26th IBF, which we will organize as part of MUSIAD EXPO," he said.