TradeArabia News Service
Dubai Airport Freezone Authority (Dafza) is taking part at the Gulfood 2017 exhibition, now under way in Dubai, as part of its efforts to meet the needs of the regional and global food and beverage (F&B) sector.
Taking place from February 26 to March 2 at the Dubai World Trade Centre, the trade exhibition will provide Dafza with a global platform to showcase its competitive advantages and business-friendly environment suited for leading international F&B companies, it said.
The 22nd edition of the world's biggest food and hospitality event will not only highlight the region's latest services, facilities, sophisticated infrastructure, investment solutions, and important business incubation processes but will enable Dafza to shed light on its key contributions to the UAE's economic diversification policy.
Dafza hosts a number of prominent international brands from the food industry and has successfully built an attractive environment for bringing new substantial investments to the local and regional food sectors.
Dafza particularly intends to highlight promising opportunities and the immense potential of Dubai's halal food industry to the international community. Additionally, it will discuss the expansion and development of Light Industrial Units (LIUs) designed to ensure an optimal logistical platform for regional, international and multinational companies seeking to capitalize on the expanding global food industry. Augmenting LIUs provides a strong impetus for regional and international investors to enter the regional halal food market via Dubai, which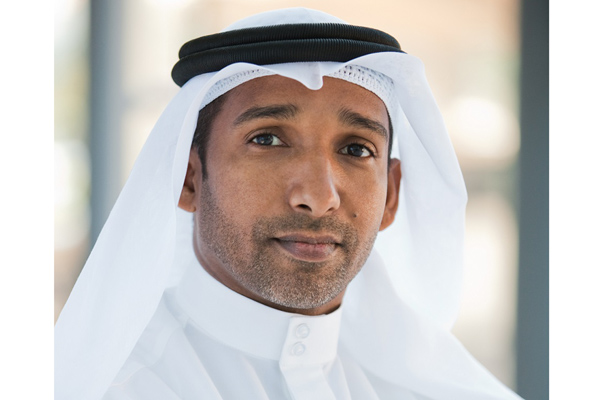 is undertaking proactive efforts to transform itself into a global capital of the Islamic economy by 2021, Dafza said.
Jamal Bin Marghoob, director for marketing and corporate communication, Dafza, said: "Gulfood is a crucial international forum for 5,000 exhibitors from leading F&B and halal companies. It is important for us at Dafza to be part of the forum to build direct communication channels with regional and international decision makers, entrepreneurs, and investors who are eager to take advantage of the expanding food market, which is one of our top priorities given its fundamental role in Dubai's economic diversification strategy. This will help drive the global Islamic economy as well."
Bin Marghoob added: "Dafza pays great attention to its investment incentives, infrastructure, and legislative support to reinforce F&B businesses and help them carve a niche in key regional markets that are considered foreign investment hubs. Our efforts have yielded positive results especially in terms of highlighting Dafza as a business incubator for a wide spectrum of the F&B market. Currently, 8 per cent of the total companies operating at Dafza are from this sector, with about 29 per cent of them are multinational companies. Our successive accomplishments have inspired us to continually pursue our expansion plans and ambitious projects. Among these initiatives are Dafza Square, which received the Leadership in Energy and Environmental Design (LEED) Gold rating, and the Light Industrial Units project, which aims to add 33 LIUs to address the increasing world demand for office spaces and storage and logistical facilities."
Dafza held an extensive panel discussion at the German Pavilion to tackle major opportunities and business growth potentials and developments in Dubai. Top 79 German exhibitors took part in the discussions. The panel also shed light on the local market's aspirations and current developments, as well as Dubai's competitive advantages as one of the world's most prominent business incubators. Further, it enabled German investors became familiarise with modern Dafza facilities and step-by-step procedures on how to set up their business operations at the freezone. – TradeArabia News Service