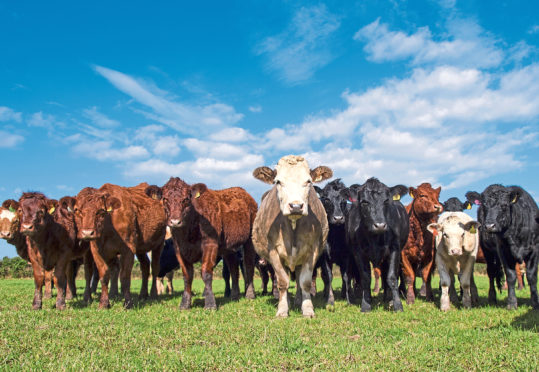 The UK Government has been heavily defeated in the Lords over a cross-party move to guarantee high food standards post-Brexit.
Peers backed by a majority of 95 a change to the Agriculture bill aimed at blocking the import of foodstuffs produced abroad at lower standards.
Voting was 307 to 212 for an amendment requiring food products imported under future trade deals to meet or exceed domestic standards to prevent UK farmers being undermined.
It was the second defeat for ministers in Tuesday's report stage debate on the legislation, as the Lords earlier backed a move banning the use of pesticides near homes and public buildings or spaces.
For the opposition, Lord Grantchester warned: "Low-quality food cannot be allowed to jeopardise rural communities by undercutting UK farmers with products using methods that would be illegal here."
He said it was vital to signal to existing and future trade partners that the UK was committed to championing high quality standards in food.
Lord Krebs – an independent crossbencher and former chairman of the Food Standards Agency – said it was only by supporting the Labour-led move that peers could be sure the government was "bound to its commitment not to import food of lower standards than our own domestic products".
Environment minister Lord Gardiner of Kimble said the government would not compromise on maintaining the UK's high food standards in trade agreements.
He said existing legislation retained standards to maintain the same "high level of protections for both domestic and imported products".
The government also suffered two further defeats – peers backed measures aimed at ensuring agriculture plays its part in meeting climate change targets as well as supporting a permanent, beefed-up role for the new Trade and Agriculture Commission.
The bill now returns to the Commons for MPs to consider the changes.
ARTICLE TWO
Government defeated in Lords over post-Brexit food standards
Amendment means products imported under future trade deals must meet domestic standards
For full article go to The Independent below:
https://www.independent.co.uk/news/uk/politics/brexit-food-standards-house-lords-government-deal-b537450.html