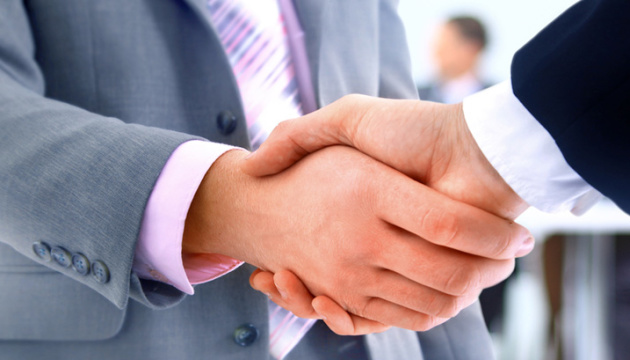 Ukraine and the United Arab Emirates are interested in deepening trade and economic relations in the agricultural sector and in developing new joint projects.
Ukrainian Deputy Minister of Agricultural Policy and Food for European Integration Olha Trofimtseva discussed this during a meeting with UAE Deputy Minister of Foreign Affairs and International Cooperation for Economic and Commercial Affairs Mohammed Sharaf, the press service of the Agricultural Policy and Food Ministry of Ukraine reported.
"According to the results of 2017, the trade turnover of agricultural and food products between Ukraine and the UAE amounted to $180 million, including $170 million for the export of Ukrainian products. We are pleased to note the positive dynamics in the development of our trade relations and we will continue our active cooperation with the UAE in order to increase the volume of bilateral trade in the future. At the same time, we see a considerable potential in the implementation of bilateral projects in the agricultural sector, from green energy and irrigation to logistics and infrastructure," Trofimtseva said.
She added that diversification of goods structure of both Ukrainian exports to the UAE and our imports from this country was an important task in the trading area.
"The commodity groups, which can be exported to the UAE market in large volumes, include honey, confectionery and chocolate products, meat and offal, vegetables and fruits, beans and their products, the whole range of organic products and many others," Trofimtseva noted.
In turn, Mohammed Sharaf added that the UAE sees Ukraine as a very strong player in the world agricultural and food markets and appreciates our country as a reliable partner that can be an important part of ensuring the UAE's food security on the basis of long-term mutually beneficial relations.
In 2017, the export of Ukrainian agrarian goods to the UAE was $170.2 million, while the import amounted to almost $10 million.